AMR and Smart Metering
The energy sector is developing rapidly as environmental friendly initiatives, usage demands and costs are requesting utilities to update transmission and distribution systems of electricity, water, heating and gas.
Proven Services
With years of hands-on experience in the AMR market, SimService is providing M2M connectivity to some of Denmark's biggest energy and utility companies.
As part of our service, we provide you with:
effective deployment of meters, including online activation of SIM cards
an online management system that enables you to control consumption, troubleshoot and locate SIM cards and meters
a closed network for high security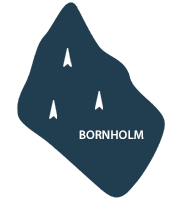 Case: EcoGrid EU
Piloted on the Danish island Bornholm, with 2,000 residents and commercial
users as participants, the aim of the EcoGrid EU project is to test new options
for managing electricity consumption.
For the advanced 3G meters installed in the participating homes, SimService
was brought on to the project to provide connectivity and an online tool for managing meters and communication.
You can read more about the EcoGrid EU project here.
For further information, please contact us.