Enabling M2M Connectivity Solutions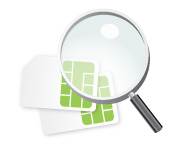 Founded in 2006 by Kim Wiig Kvist and Steen Gregersen, SimService is today part of Wireless Logic Group Ltd, a leading M2M managed services provider in Europe.
We turn endless possibilities and ways to benefit from M2M technology into efficient and profitable solutions, meeting all industrial standards and requirements.
Our customers vary from:
companies

needing their own tailored, cost effective M2M solution that supports their business, to

enterprises wanting to manage and offer their own M2M service solutions as a service provider/MVNO, to
MNOs

looking for ways to run their M2M operations more efficiently, grow their business profitable and get to market quickly.
In all cases - we are here to help.
We are known for our profound M2M knowledge, first class service and innovative solutions, which are based on our great insight and many years of experience as a successful M2M operator.
Central to all our solutions is our in-house developed M2M platform, which offers the most flexible tools available and brings the delivery and management of M2M services to a new level.
Take, for example, our mobile application that enables electricians and other people working in the field to register and activate SIM cards on the spot. The application was awarded 'Best M2M' by SIMposium in 2011.
With the platform, SimService offers various business models and consulting services to help customers to mitigate risks and succeed on the M2M market.
For further information, please contact us.
Did You Know?
As the third-largest supplier of telematics (M2M) on the Danish market, SimService is providing M2M connectivity to some of Denmark's biggest energy and utility companies.